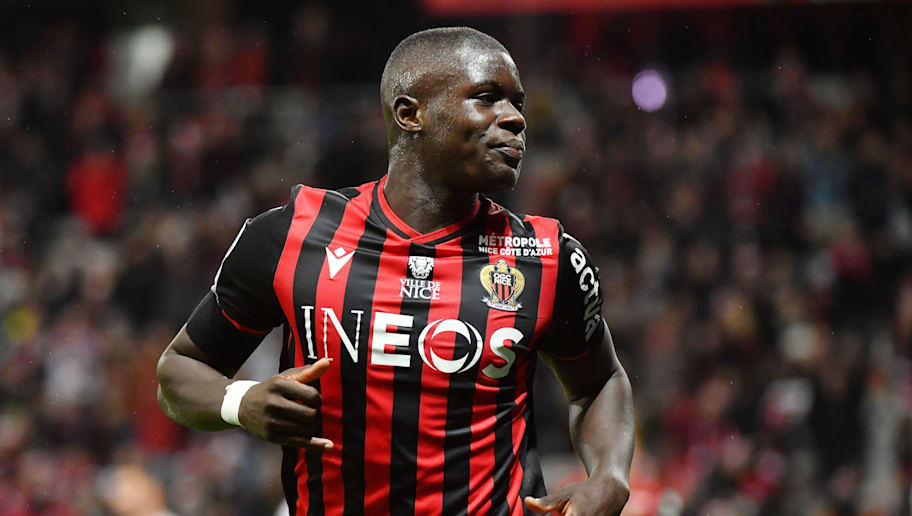 Tottenham's 'painful rebuild' has got a whole lot trickier.
The severe financial restraints as a result of the coronavirus pandemic mean Daniel Levy probably won't be willing to fork out the millions upon millions he was definitely, definitely going to spend in the summer to satisfy José Mourinho.
Nevertheless, Tottenham, like every club in Europe, will have to be considerably shrewder in their transfer dealings at the end of the season, with the addition of free agents tipped to be a prominent dynamic in the market.
So, with the Lilywhites in dire need of defensive reinforcements, a competent defensive midfielder and cover for Harry Kane, here are a few signings they could make from a talented free agency pool in the next transfer window...
---
Thomas Meunier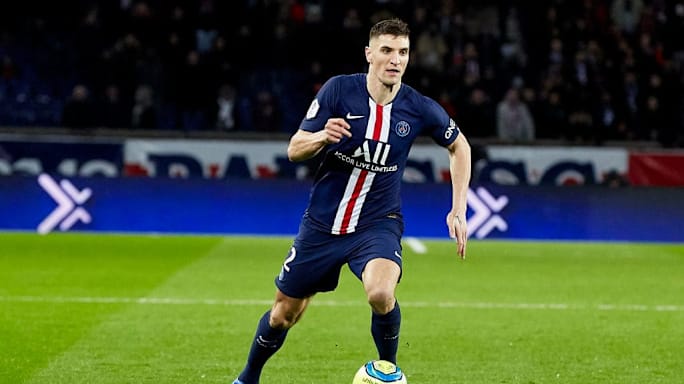 A persistent member of the transfer rumour mill, it finally looks like Thomas Meunier will depart Paris at the next opportunity - with Spurs, Borussia Dortmund and Juventus among the sides chasing the Belgian's signature.
And while from a talent perspective he may not represent a monumental upgrade on Serge Aurier, Meunier could be a great fit systematically at Mourinho's Spurs.
The Portuguese boss' 3-2-5 set-up in attack sees the right-back join the front line as the fifth attacker - ideally to create a five-v-four overload against the defence - with much of Spurs' play focused down this right flank either via long balls or as a result of overloading the left flank before exposing the 'weaker side' of the defence.
This has often led to Aurier finding himself in dangerous positions in the final third, but a combination of rash decision-making and execution have prevented the Ivorian from putting up superior numbers to his five goal contributions in the Premier League this term.
The Belgian's consistency - he averaged six goal contributions per season before this season - and natural attacking instincts should see him thrive in Aurier's role.
---
Malang Sarr There's been a lot of speculation regarding Malang Sarr's contract at Nice, but it was revealed last week that the Frenchman will leave the club at the end of the season on a free transfer.
And while concentration lapses and a deficient aerial ability are concerns, Sarr's nonetheless blessed with bags of talent and a free transfer is one with plenty of upside with minimal risk.
The 21-year-old is fantastic with the ball at his feet; his passing range provides solutions against the low block while he frequently penetrates through the lines. His versatility, meanwhile, meant he often operated as a left-back under Patrick Vieira last season.
Despite his struggles in an aggressive and high-risk defensive system, Sarr's talent is clear and a change of scenery is paramount for his development.
---
Edinson Cavani The Uruguayan's wage and game-time demands make this an unlikely move, but we had to include a potential cover option to Kane and Cavani fits the target man profile Mourinho seemingly wants over the 5'5 Dries Mertens.
The signing of Hertha BSC's Vedad Ibisevic, meanwhile, wouldn't exactly galvanise the Lilywhite faithful.
Nevertheless, Cavani followed up his 18-goal Ligue 1 haul in 2018/19 with four goals in just 602 league minutes last season.
The 33-year-old certainly still knows where the goal is despite signs of decline, while his ability to unbalance defensive lines with his movement along with his capacity to combine and create for others would make him a great short-term fit for Mourinho.
---
Willian There's little doubting the Brazilian would cut a divisive figure among the Lilywhite faithful if he was to make the move to north London, but from a footballing standpoint the Chelsea man is simply a better option to say...Ryan Fraser.
Sure, he could certainly be described as a 'form player' but when on song this man is a world class footballer.
His unpredictability in one-v-one situations and capacity to wreak havoc from the flank and between the lines makes him devastating at times, while he's often been under-utilised in his most dangerous position during his time at Chelsea - on the left.
Mourinho experienced a Willian masterclass first-hand during the Blues' convincing 2-0 win over their London rivals back in December, and he'll be keen to bring in a player who - with his defensive output - fits his tactical blueprint like a glove.
---
Robin Knoche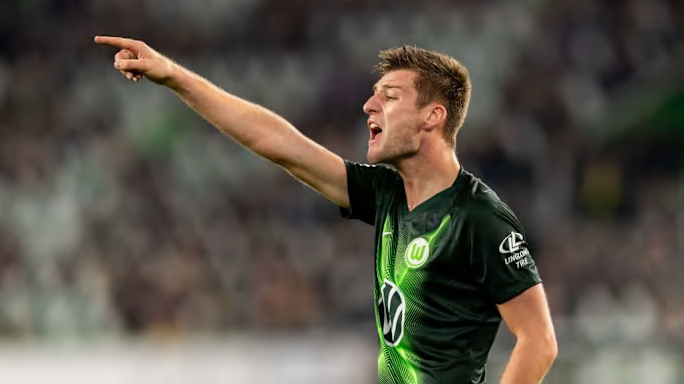 The Wolfsburg centre-half has enjoyed a stellar campaign in the Bundesliga thus far and would be a fine option for a whole host of clubs chasing defensive reinforcements.
And currently, there are no signs of the 27-year-old German extending his contract at Die Wölfe before the season's up.
A physically imposing and reactive defender; Knoche ranks in the top five among Bundesliga centre-halves who play for non-top four sides in shots blocked (2.33), interceptions (1.63) and defensive duels won (73.55%) - all per 90 minutes - while he leads the way in terms of ball progression with 5.52 progressive passes.
While not a top-level defender, Knoche has shown signs this term that he could be capable of making the step-up and a potential rotational option for the Lilywhites.
---
Adil Aouchiche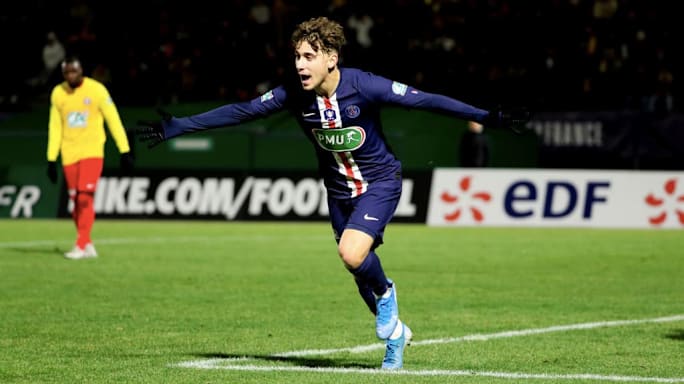 PSG would be fools to let such a supreme talent depart this summer, but Aouchiche is yet to sign to sign a professional deal at Les Parisiens despite the 17-year-old's desires.
And while a creative midfielder isn't necessarily Spurs' greatest priority despite the departure of Christian Eriksen, Spurs - like all of Europe's big boys - shouldn't miss out on the chance to sign the Frenchman if he does in fact become a free agent.
Aouchiche came to prominence following a remarkable Under-17 World Cup campaign which saw him register one goal and seven assists as he spearheaded France's third-place finish.
The advanced playmaker's ability to exploit space and receive possession in almost every zone of the pitch was impressive, while his creativity in the final third was spellbinding throughout the tournament.
A star in the making and one PSG will likely keep within their ranks.
---
Tanguy Kouassi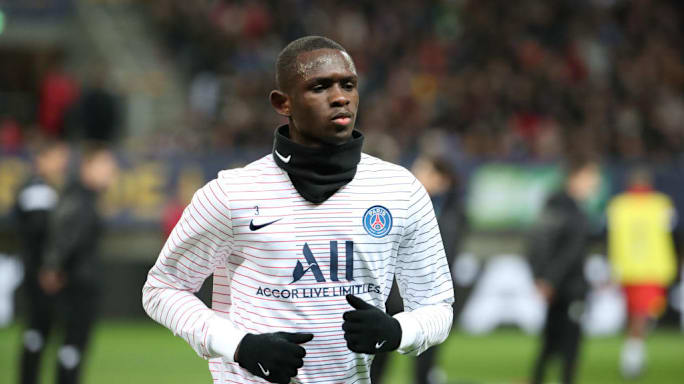 This piece really should've just been titled 'Free Agents Spurs Should Sign From PSG' because we've got another here in the form of Tanguy Kouassi.
Like Aouchiche, Kouassi is a talent who became known to a broader audience following the Under-17 World Cup, where the comfort and ease at which he progressed play from central defence helped him stand out from the rest.
Last season he then became the youngest player to represent Les Parisiens in the Champions League with a start against Galatasaray after he was given his PSG debut in an unfamiliar central midfield role against Montpellier.
The 17-year-old continued to impress at a senior level and it's a real surprise to see Kouassi's long-term future at the club in doubt. RB Leipzig and Manchester City are two clubs who a confident in securing the teen on a free and Spurs should join them; Kouassi has all the makings of a world class centre-back and the attributes to be an effective defensive midfielder.
---
Source :
90min