At the start of the season, who'd have thought that Son Heung-min would have a better chance of winning silverware with the South Korean military than with Tottenham Hotspur?
All men in South Korea must complete military service by the time they turn 28, but Son earned immunity from the usual 21-month service by winning a gold medal at the 2018 Asian Games.
?? Heung-Min Son has completed his mandatory military service in South Korea. He is due to return to London next week.

Congratulations, Sonny. See you soon! #THFC ⚪️ #COYS pic.twitter.com/ldacJRm4j8

— Tottenham Hotspur (at ?) (@SpursOfficial) May 8, 2020
Instead, he only had to spend three weeks with the army, and he took advantage of the break in football to return home and get his service out of the way. As noted by Yonhap News Agency, he even won an award for being so good!
Son picked up the 'Pilsung' prize after excelling in shooting drills, finishing first out of 157 trainees. Having seen how good he is at finding the back of the net, that should come as no surprise. Badum-tss.
So, you're telling me that being good at shooting can win trophies? Has anyone told Spurs that? Is that the key?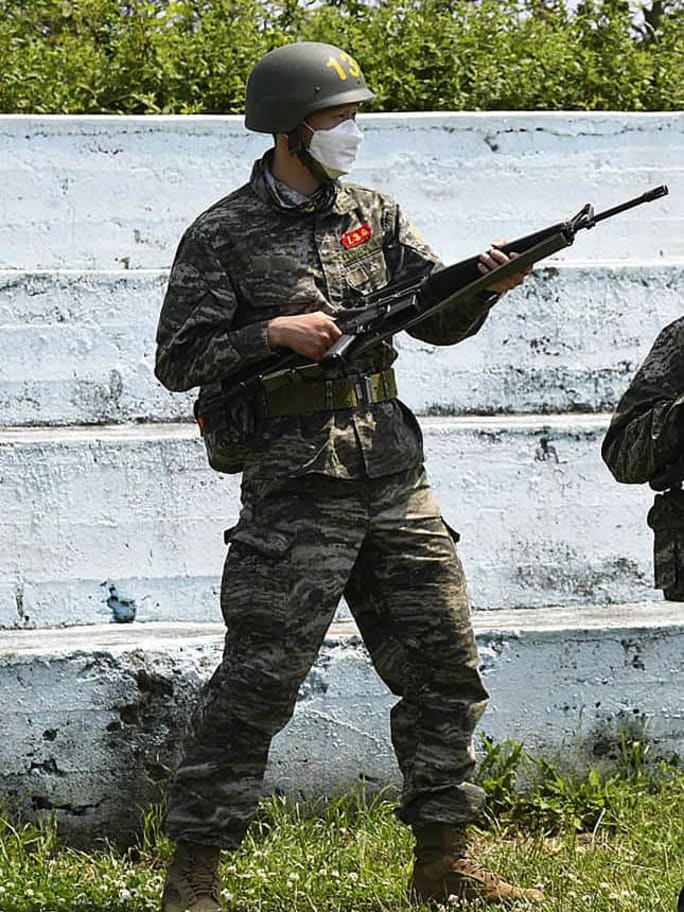 Spurs have been waiting since their 2008 League Cup triumph to get their hand on a trophy, but they did manage to put the pressure on Chelsea in the 2016/17 season. That has to count for something, right? Right?!
As for Son, he'll have to oil up the hinges on his dusty trophy cabinet to find a spot for his latest prize, but it doesn't look like he'll have any other cups to put in there for a while.
Before football was postponed, Spurs found themselves in eighth, and they had even dropped as low as 14th towards the end of 2019. They crashed out of the FA Cup against Norwich City in March and were unceremoniously dumped out of the Carabao Cup at the hands of the might *checks notes*...Colchester United all the way back in September 2019.
Son was always going to be instrumental in winning Spurs' next piece of silverware, but who'd have thought it would come in this fashion?
Expect to see Harry Kane rushing to catch a plane to South Korea to win his own trophy in the near future.
Source :
90min